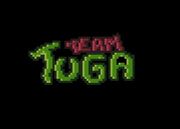 Tuga Team (or TTeam) is a group of Portugueses teenagers, who joined to create rooms in Everybody Edits.
Already create rooms of their names:
Castle of Lisbon v1
The Super Mario World
MiniGames of Fame
Castle of Lisbon v2
Castle of Lisbon v3

Currently preparing to launch its next level of his name:

- Castle of Lisbon (the final version of the previous tests)
The group consists of five fixed elements:
John Co. (JoCo / correiajoao)

3 more members than fixed.
Ad blocker interference detected!
Wikia is a free-to-use site that makes money from advertising. We have a modified experience for viewers using ad blockers

Wikia is not accessible if you've made further modifications. Remove the custom ad blocker rule(s) and the page will load as expected.