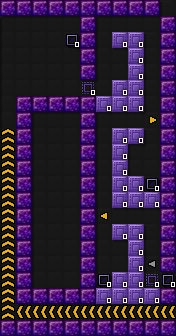 Tripwire Hook Jumps come with the introduction of Switches. The one shown in the picture shows a form that uses basic hook jumps, a modified "MFL Special" and a fail-safe to prevent exploits and cheating. Basically, it is designed so that if you miss anything in the stretch, you start the stretch over completely, but of course the stretch can be any given length. Timed doors or keys may also be used.
Ad blocker interference detected!
Wikia is a free-to-use site that makes money from advertising. We have a modified experience for viewers using ad blockers

Wikia is not accessible if you've made further modifications. Remove the custom ad blocker rule(s) and the page will load as expected.