Make It Home is a locked world made by MX Crew. It has been the first crew to make such a hard level, comparable with EX Crew. Only a few people have made it past the chute (in black bricks) as seen in the lower left of the screenshot.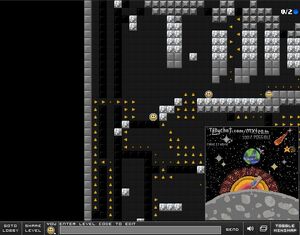 They say it has been worked really hard on and probably needs more work.
Ad blocker interference detected!
Wikia is a free-to-use site that makes money from advertising. We have a modified experience for viewers using ad blockers

Wikia is not accessible if you've made further modifications. Remove the custom ad blocker rule(s) and the page will load as expected.