A Long Jump is a rather large jump, where the player must make a running start to complete it. Many players like to hold space, although professional level makers discourage holding space by making the platforms larger, making the long jump require a running start.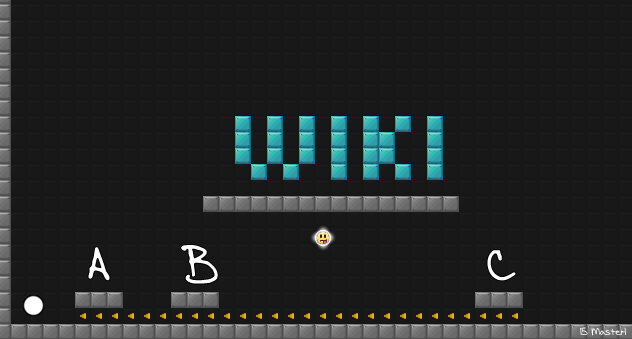 You are the circle, jump on platform "A", prepare for a long jump. Then jump on platform "B", you have three options:
Don't let spacebar go.
When you land on the platform, quickly press space again. (Recommended)
Sometimes, the player can stop at platform "B", then jump back a little bit and land on "B" again, then jumping forward at the edge (This is known as the Backjump) This option is obscure, but sometimes it is required as it is the only option that builds momentum on one platform, unlike the two options 1 and 2 require. Note that this option covers less distance than the other two options, so if the gap is large enough like in the image, either option 1 or option 2 must be chosen. If you do the first and second options, don't let the right arrow key go while you're on platform B. Option one utilizes holding space, option two requires tapping space again.
---