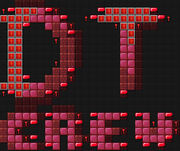 DT Crew was made as a crew for the familiar game: Everybody Edits.
The DT Crew name was taken from the short of Demon Tails which is a cynical reversal to the founder of the crew: AngelBoy. The DT Crew are a group of collaborators who develop and create maps in Everybody Edits.
The DT Crew was started on 27/05/2012 for two purposes: having fun and making Everybody Edits what it should be (without any bots).
The motto of the DT Crew is: "Be yourself!". We don't expect from you to be the best, we just asking for doing your best.
A table of all of the maps released by the DT Crew.

| | |
| --- | --- |
| Date | Name of Map |
| June 20, 2012 | Underground |
More information
Edit
You can find information about the DT Crew in the next ways:
• DT Crew official topic in the Everybody Edits forums
Ad blocker interference detected!
Wikia is a free-to-use site that makes money from advertising. We have a modified experience for viewers using ad blockers

Wikia is not accessible if you've made further modifications. Remove the custom ad blocker rule(s) and the page will load as expected.